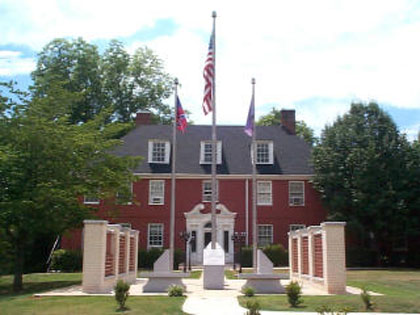 In 1997, an all-star baseball team was being formed in Conyers. They were looking for a "home field" and approached Elks Aidmore Children's Center requesting to use our field. In return, they promised, they would provide maintenance on the field. Not only have they maintained the field, they have added an announcer's box, a concession stand, a practice cage for batting and pitching, a scoreboard, and bleachers. They have also groomed the infield and extended the fence. IT LOOKS LIKE TURNER FIELD!!
The group has been so successful that they have expanded to three all-star teams for ages 10-and-under, 12-and-under, and 13-and-under. The collaboration has brought hundreds of people to Aidmore who might not have otherwise known we existed.
We are very proud of the relationship we have with the Rockdale Seminoles. Their 13-and-under team won the state USSSA championship and competed in the USSSA World Series in Broken Arrow, Oklahoma.
Their 12-and-under team recently won the state NBC and USSSA championships. They are representing Georgia in the NBC World Series, August 4th - 9th.
You can follow the progress of the 12-and-under group in the World Series by visiting their website at:http://www.eteamz.com/rockdaleseminoles