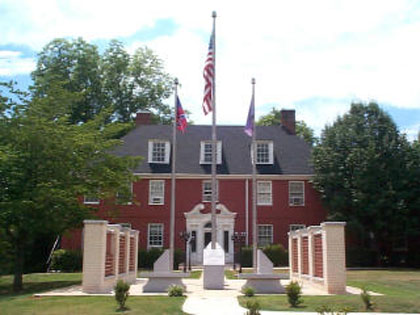 Elks Aidmore Children's Center is a private, non-profit residential group care facility whose primary mission is to provide residential care and support services for the special needs of troubled adolescent females and their families/custodians, focusing on issues associated with abuse, abandonment and neglect. The primary sources of referral for these youth come from the Division of Family and Children Services and the Department of Juvenile Justice, although private placements will be considered on an individual basis.
The Center has three cottages with a capacity for forty-eight residents between the ages of 12 and 17, a preparation for independent living cottage for eight to ten residents between the ages of 17 and 21, and a Supervised Apartment for Independent Living (SAIL) for two youth displaying the necessary skills to move out on their own. The Center is open year-round and serves families from throughout the state of Georgia.
Daily cottage programming stresses personal, social, group, and spiritual responsibilities through established expectations, a level system, volunteerism, and voluntary spiritual worship. Each cottage resident will be involved in individual counseling and/or group sessions led by the cottage team which address decision-making, values, feelings, problem areas, and alternative solutions to problem areas. When possible, residents participate in family counseling which focuses on communication skills and reunification of the family.
The residents attend Rockdale County schools, long recognized for their excellence in education. Residents also partake in a variety of on-campus and community recreational opportunities. Residents and their families are offered individual, group and family counseling, by Master level therapists, to help resolve a variety of issues and presenting problems.
A Family Preservation/Aftercare Specialist provides post-discharge services to residents who successfully complete the program, to reduce the possibility of reentry into the child welfare system.
In addition to helping teenage females mature into productive young adults, Elks Aidmore offers a camping program and adventures ropes program. The Elks Honey Creek Campground offers the chance for families and groups to camp in a safe, sequestered environment. The campground has camping trails, Adirondack shelters, picnic tables and, of course, an abundance of wildlife.
The Course at Elks Aidmore offers non-profit groups and corporations the opportunity to build teamwork and leadership skills through experienced based education. Based in an outdoor setting, The Course allows participants the opportunity to feel like a team, solve complex problems under stress, and practice effective communication behaviors. Each program of The Course is individually crafted, designed only with the company's philosophy, vision and work force in mind.