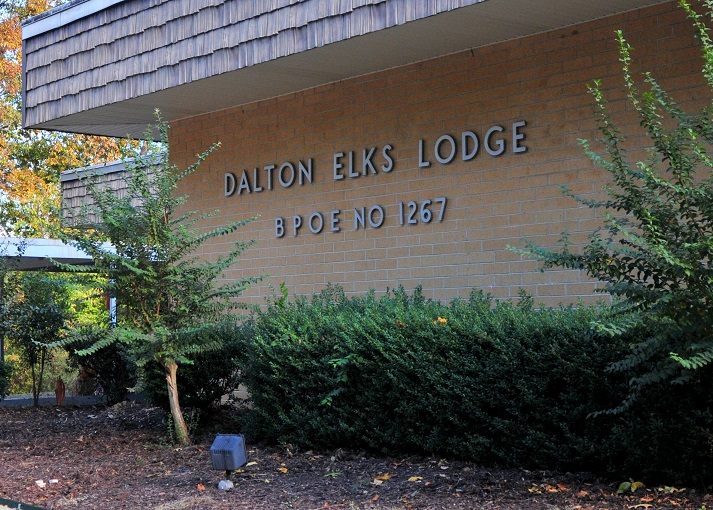 We now have a webpage where you can make payments to the lodge using a credit card, debit card, or Paypal account. Go to the Payments menu option to use this new feature. Thanks to Gina Sweenie P.E.R. and Gail Corbin for their hard work doing the research and setup to make this happen.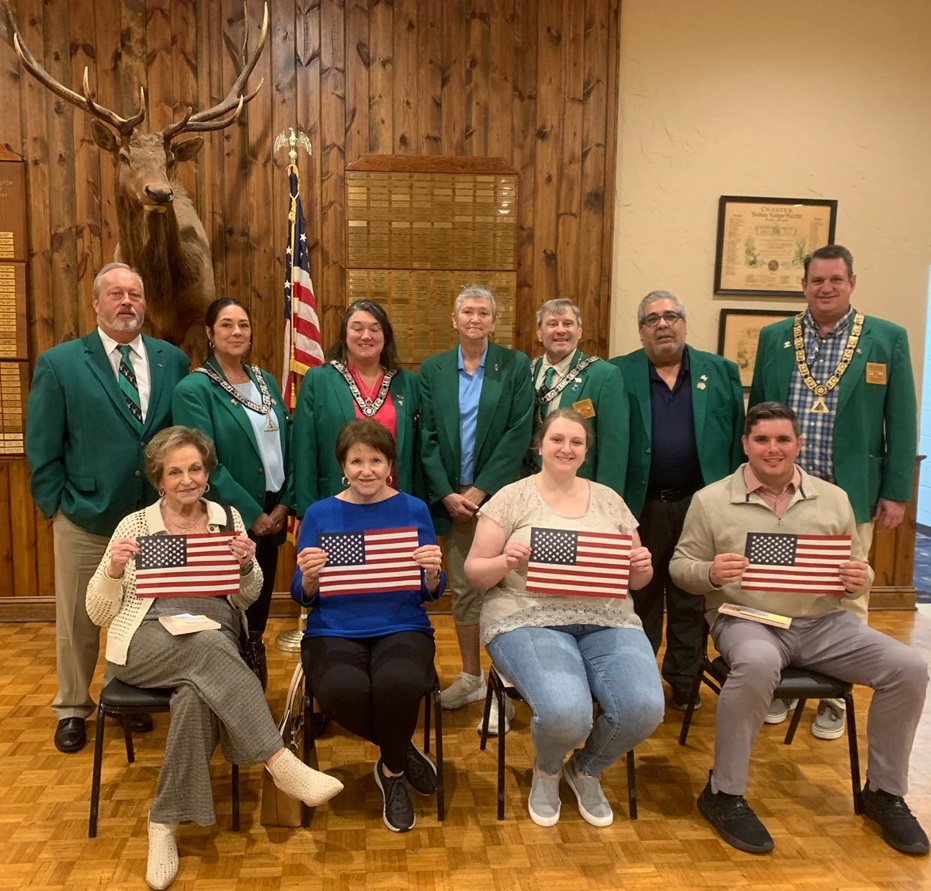 From Mark Schock - Volunteer Coordinator with the Chattanooga Are Food Bank:

					Good afternoon Angie and Ann.


						I wanted to let you know that between the three food drive locations, we raised 55,447 pounds 
						in food donations and over $74,000 in monetary donations Friday. This will go to assist a lot 
						of people in our 20 county service area and we could not have done it without the volunteer 
						assistance. Thank you all for the assistance in recruiting and please pass along our 
						appreciation to your team. What a great group of volunteers.  
												
						I cannot tell you how much you are appreciated.
										 
						
						Mark
												 
						
						Mark Schock
						Volunteer Coordinator
						Chattanooga Area Food Bank
						2009 Curtain Pole Rd.
						Chattanooga, TN. 37406
						423.622.1800 ext. 208
				

				The Elks Aidmore, Inc. Dalton satellite office for Therapeutic Foster Care 
				Dalton location opened February 13, 2017 and is the third satellite office 
				to open.  It is the only satellite office north of Atlanta and will serve 
				the northwest Georgia area within 50 miles of Dalton.  Our Therapeutic Foster 
				Care program typically serves children ages 4-18 who have emotional or 
				behavioral difficulties.  Our foster parents are specially trained, 
				supervised and supported by the dedicated staff of Elks Aidmore.
				
				Meet Our Staff
				We welcome any members to come by to see the office and meet our staff!  
				Currently, the office is staffed with a Recruiter and 
				Business Manager/Family Consultant.  Bethany Jackson, our Recruiter, comes to us 
				with more than four years of recruitment experience with another private agency.  
				She also has a strong DFCS background, having worked for the agency for five years.  
				Our Business Manager/Family Consultant, Jaime Stafford, comes to Elks with 15 years 
				of DFCS foster care and leadership experience.  We are thrilled to have this team 
				and are looking forward to serving the needs of foster children in the northwest 
				Georgia area! 
				
				How can you help?
				First and foremost, help us spread the word!  We are looking for the best quality 
				foster parents around!  Forward this email to your friends and family, especially 
				anyone that you think might consider fostering a child in need.  Think of people 
				that have experience with children, personally or professionally, that are at 
				least 25 years old, have a high school diploma or equivalent, are financially 
				stable, and have a clean criminal background.  Even if they are not certain about 
				fostering, we will be happy to talk with them!   Let us know if you would like to 
				assist in handing out pamphlets about our program, or posting a flyer or yard sign 
				to help us recruit foster parents.  We will gladly accept any assistance!   Secondly, 
				there are always needs for the children placed in foster care, from essentials 
				such as toiletries, underwear, pajamas, to suitcases to carry their belongings in.  
				Those needs are individual, and difficult to predict at times.  We would love to 
				have Walmart gift cards donated to be used for these items as children enter our 
				program.  All gift cards will be logged and maintained safely and securely!
				Third, our kids' room needs some work to be kid friendly!  The room will be used 
				for children who are awaiting foster care placement, appointments, or court.  
				We are looking to furnish with a few bean bags, a television, and some movies, 
				toys, and books.  Contact us if you'd like to help!

				Jaime Stafford, MSW							Bethany Jackson
				706-529-9830 ext. 102							706-529-9830 ext. 103
				Cell) 706-314-8414								Cell) 706-680-7696
				jstafford@elksaidmore.com						bjackson@elksaidmore.com

				Lastly, our foster parents, once approved, will need your support and prayers to 
				serve the children.  If you are interested in a volunteer opportunity, such as 
				babysitting or respite care, please let us know!
 
 
 
				Bethany Jackson, Recruiter
				Elks Aidmore, Inc.
				105 North Pentz Street
				Dalton GA  30720
				706-529-9830 ext. 103 (office)
				706-680-7696 (cell)
				706-529-9790 (fax)

				"Healing hearts...restoring hopes...rebuilding lives."
 
			
As a lodge member you are encouraged to attend all lodge meetings. We meet every first and third Thursday at 7:30 PM. This is the best way to stay informed of lodge happenings and stay involved with what the lodge is doing and how it's doing it. Come get involved!
If you have photos of lodge events or "happenings" please email them to Webmaster. Please include a description of the event.
When parking your car at the lodge please take care to park only in marked parking spaces. When doing so please make sure you are only taking up one space. Do not park in a handicapped parking spot unless you have a handicap parking permit. Do not park in a reserved parking space. Do not block the driveway, RV Park entrance, or RV Park exit.
Elks are American citizens who live by the principles of charity, justice, brotherly love, and fidelity.
Current Dalton Weather
---
Hours Of Operation
Restaurant
Friday 6:00 PM - 9:00 PM
Sat 5:00 PM - 8:00 PM
Lounge
Mon - Wed 4 PM - 11:00 PM
Thur and Fri 4 PM - 12 AM
Sat 12 PM - 12 AM
Sun 12:30 PM - 8 PM
---
Pool - CLOSED FOR THE SEASON
---
November Events
11/5 - Election Day
11/7 - Lodge Meeting 7:30 PM
11/10 - Veterans Luncheon
11/11 - Veterans Day
11/21 - Lodge Meeting 7:30 PM
11/28 - Thanksgiving
Click on the Calendar Menu for more.
---
Location
1212 Elkwood Drive
Dalton, GA 30720-8724
---
Telephone
706.278.6565
---
RV Parking Available
---
Bingo Every Saturday Night 6:30 PM
---